Daily Motivation 245
The word PRACTICE
It has so many wonderful meanings and connections
And ultimately, for me, it is the drive behind my life
Putting it into practice
You've got to do your practice
You have to practice to be good at it
For me my 'practice' has become my food, giving me all the spiritual sustenance that I need, giving me the space to understand who I am, why I am here, and what is beyond the I; beyond what we see, hear, touch, taste and smell. Practice for me is the withdrawal of the senses on a now minute to minute basis.
And it has built up over the years; become more and more important the deeper I have got into the depths of who I am and as I said yesterday, your meditation practice should be the most important part of your day; your spiritual food. For how can you survive without food?
May Focus:
Trigger Free Me
We are focusing on a new meditation this month over on the online programme called 'Trigger Free Me' and it is already giving a lot of support and taking many to the next level of their recovery. If you have been sitting on the fence and wondering if the online programme is for you then NOW could just be the time to join us and find the freedom that is inside you. See below for more information…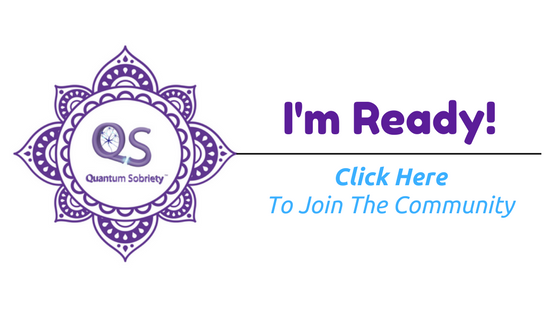 Member Quote Of The Day:
In this section you will read something that has been said by one of the Quantum Sobriety Online Programme members over on the very lively private forum:
"
Loving The Trigger Free Me Meditation

Oooh such mind sorcery Jo De Rosa…..i love it!
"
K, Online Programme