Residential Retreat
These Monday to Friday retreats have been running at Inner Guidance Retreat Centre for three and a half years already with participants having countless breakthroughs and stating that their lives have been changed for ever. You are transported quite literally to another reality where you decide how you want your life to be. Being in this environment you get to truly know this YOU that you have decided to become, before going home and integrating yourself back into your 'normal' world.
The week has been carefully structured to support and empower with emphasis on nutrition, coaching, therapies, yoga, supplementation as well as daily meditation sessions. You will learn tons of techniques that you can take home with you to implement into your daily life, and make permanent changes. There are just five places available on each retreat.
Inner Guidance Retreat Centre is run by Jo and Dominic De Rosa and set within a 500 acre estate, is quiet, beautiful, and the perfect place to experience physical space, so that you can tune into your inner space.
The food is 'clean' and vegan, meaning it is gluten, sugar, dairy, and processed-free. Everything is made from scratch on the grounds by Dominic and his team with love and attention to detail; his vegetable patch is extensive and in summer months the retreat centre is virtually self-sufficient.
2017 Dates: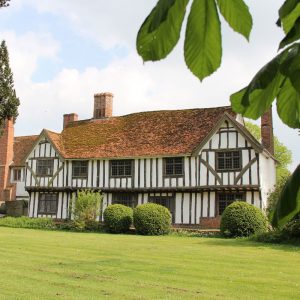 Monday 26th – Friday 30th June
Monday 17th – Friday 21st July
Monday 21st – Friday 25th August
Monday 18th – Friday 22nd September
Monday 9th – Friday 13th October
Monday 13th – Friday 17th November
Friday 29th December – Tuesday 2nd January 2018
Cost:
The retreat is open to just five participants each month to ensure exclusivity
En suite rooms are stylish and comfortable, and the investment for this five day retreat is:
£2,497 

To include accommodation, food, one-to-one daily therapies, all group classes, and 12 months membership to the online programme where you will receive on-going support and be part of an amazing community. See below for more information about our therapies.
You will experience a contemporary luxury boutique hotel setting, with a welcoming homely vibe. Enjoy blazing open fires, lie ins in your kingsize bed, and walks around the gardens and lake.
The house has had visits from the Gandhi family, Sir Winston Churchill, the King of Norway and other international figures within its interesting history, and holds a very positive and healing energy. For more information about Inner Guidance Retreat Centre, visit www.InnerGuidance.co.uk
Book your retreat here