Description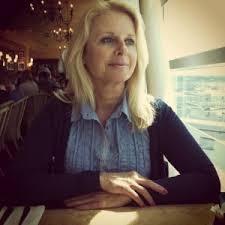 Reiki goes directly to the heart of the matter that is causing stress, dis-ease, or anxiety within someone. It enables that person to release the worry that they have been holding onto, sometimes for years and gives them a great peace once the treatment has finished.
Emotional blocks in the body cause physical and emotional pain. Reiki helps to open up the blocks, allowing them to be gently released. I have had such wonderful reactions to Reiki, where people have felt instant peace and understanding of an old situation that has been holding them back for years and sometimes from a past life experience they have brought with them, into this life.
My way of working has grown since I have been working at Inner Guidance and Quantum Sobriety. I have always been aware of spirit and have communicated with my guides from a young age. I developed this gift when I trained to be a spiritual healer with Essex Healers. I then found Reiki and became a Reiki Master- so I could pass this wonderful energy onto others. I also am attuned to Angelic Reiki…working with the Angels is a joy!
I am very much guided by higher energies that work with me during healing sessions. They know the blocks that need healing in the mind, body and soul and what is needed to help the person move forward on their journey.
We are all connected and are all 'spirit'…housed in our physical bodies. No one is any better than anyone else…no matter what we have been told in the past that affects how we see ourselves in the here and now.
I feel very blessed and privileged to do my healing work, helping other souls to move on with their lives. To see and feel the love it brings to others is amazing and I never take it for granted, ever.
I recommend that everyone should try healing at least once in their life….because I know once you have, you will 'get it' and want more!
Healing is as old as time…and in Quantum terms there is access to the past, present and future. Reiki allows past hurts, disappointments and situations to be healed as well as future situations. Who wouldn't want to experience that?!!